Image credit- Country Living
18th Century English Room
The seventeenth and eighteenth centuries witnessed a remarkable transformation of daily life and domestic decoration in England due to availabilty of products & materials thanks to international trade coming in from
continental Europe, the Far East, and North America.
Italian Renaissance gave shape to interior design although England was far behind the rest of the world after HenryVIII renounced the popes authority and had us estranged from Italy and the rest of Catholic Europe. The increase in trade between England and the Far East also brought with it a fascination for all things Chinese . The chair below was actually made in England, but is decorated in imitation of Chinese lacquer, and the central splat bears an image of a mandarin with an umbrella.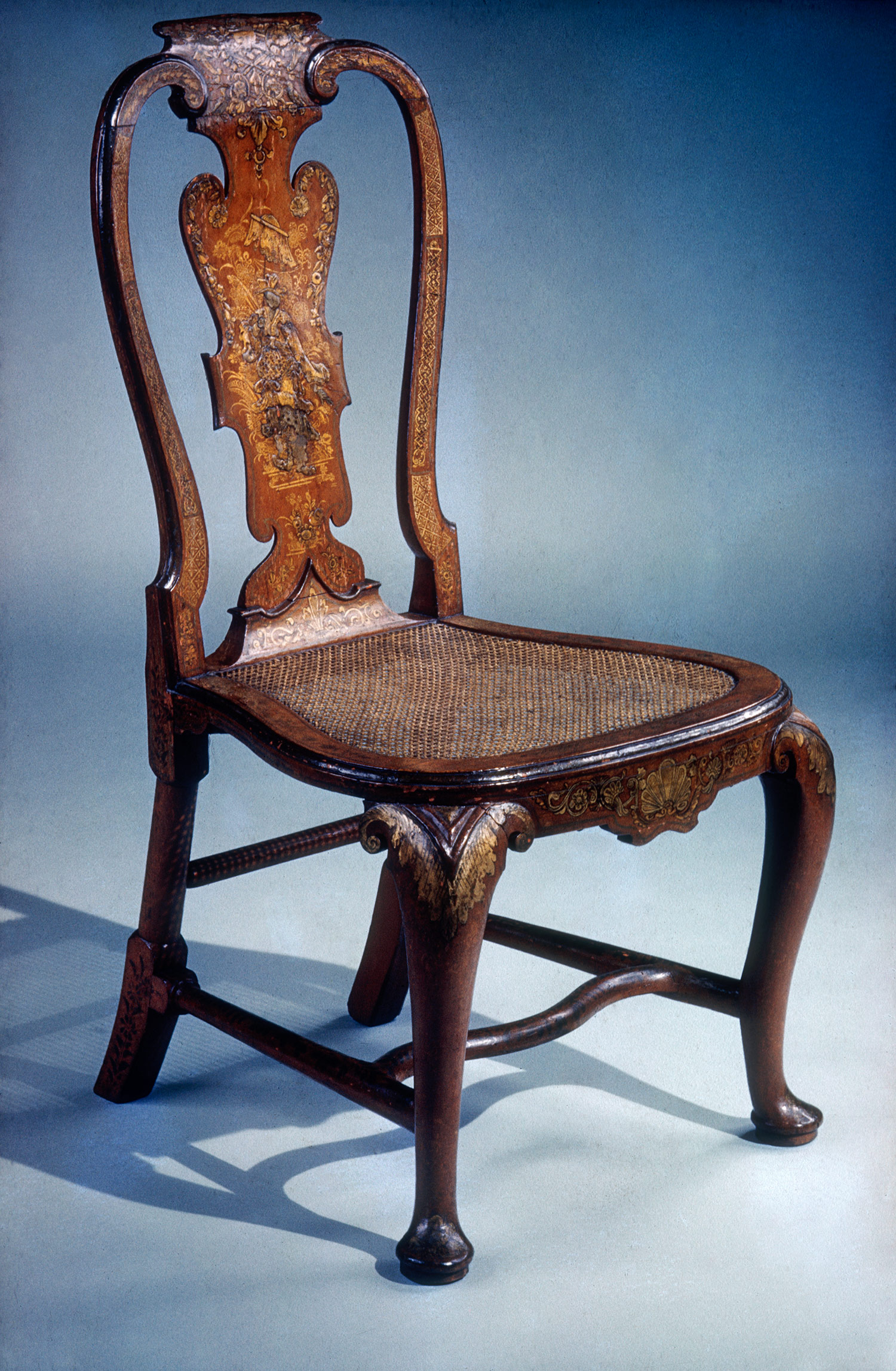 Period pieces are becoming ever popular once again, the attention to detail in furnishings, playful colours & beautiful florals are all playing a large part in the country style home.
We often now see rosy pinks and crisp greens teamed with richer colours like reds that were seen in
18th-century English living rooms.
The modern take is a decadent interior that's both lustrous and cozy.