Today I am sharing an interview with the very lovely & talented Pen from blogpage
http://www.rosalily.blogspot.com/
I have been following her wonderfully inspirational blog for a while now & love to see what creative skills she is up to.
1. How did it all begin with Rosa Lily?
I started with a shop on Folksy (about 2 years ago) selling all sorts, in fact I ended up with 3 shops at one time, but I could not decide what it was I wanted to concentrate on, so I had to make a final decision to stick to the craft I love the best, I decided to go with Art, coinciding with a change of online shop.
2. What gives you inspiration?
Browsing around art blogs mostly, just to get a feel of how other artists express themselves. I have a lot of ideas in my head, when I have an idea I have to get it onto the canvas.
3. What artists inspire you?
One in particular is Tamara Laporte (Willowing), I couldnt draw a face until I found her blog, she is an expert in her field and I find watching her videos (she also runs online classes) an inspiration as she is very generous with her knowledge and time. Another is the digital artist Itkupilli, digital art is something I would like to experiment with. Her work is unusual and
sometimes dark, we all have a dark side, I
know I do. I find her work exciting.
4. Where can we find your work?
I have a shop on Etsy
http://www.etsy.com/shop/rosalily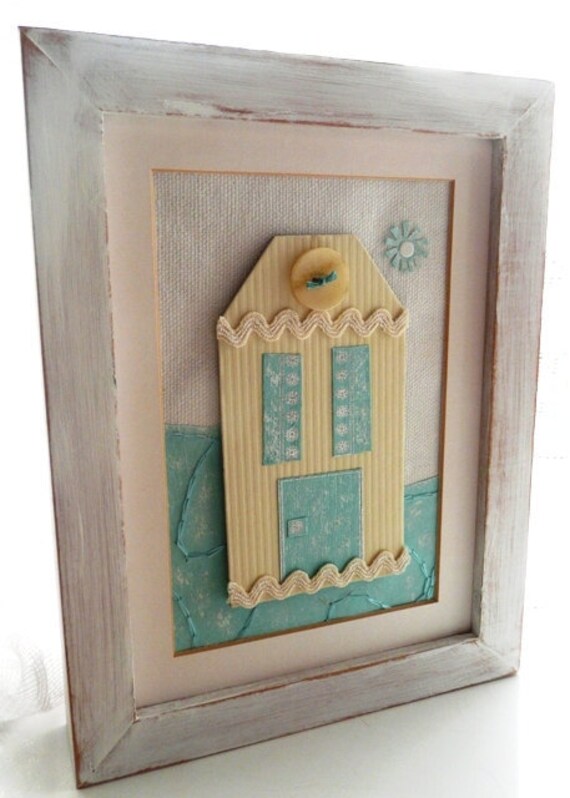 5. What is your favourite piece of your own work & why?
Some of the faces I have drawn and painted, I seem to create a different expression each time, they are total fantasy images with long hair and eyelashes, lots of colour, and
background stamping. They are not for sale as yet, im still thinking about how
to present them.
6. What tips would you give regarding mixed media?
I would say experiment with anything you can find, have a go, layer stuff, use
lots of colour, stamp your backgrounds, try new ideas out on paper first. There
are many books on mixed media or go to the Willowing website and join the free
art group, there is so much to learn!
7. Do you have any other artistic talents?
Apart from making the best cupcakes in the land you mean? I will have a go a any craft but art remains the only one to hold my attention.
8. Is there any artistic talents you would like to try & havnt?
I would like to have the patience to sit for hours with a sewing machine and free stitch for example. To be able to make beautiful bags and purses with linings (!), which I find frustrates me, I have a real problem knowing what fabrics to lay on top on what, the lining will always appear on the outside for some inexplicable reason! So being creative with a sewing machine would be it.
9. What are your most inspiring blogs?
I have to say Willowing and Itkupilli purely for their creativity. I have a long list of favourite blogs that I have listed on my own blog, they are not all art ones, I appreciate variety in everything I see and do. I get bored far too easily otherwise!
10. Tell me 3 random things about yourself?
I have Al Pacino's autographI cant eat fruit cake or Christmas pudding to save my life
I gained a purple belt in karate

Pen has also promised to stop by & guest post for me so keep your eyes peeled for that :)