Ive talked a lot about bathroom inspiration & planning but today we are going to look into making the most out of the smaller down stairs cloakroom space. After all this is the space your visitors will see.
Its all about keeping it simple yet effective. Wall hung sanitry ware works well for a contemporary feel & makes the most of the small space you have & makes it an easier area to keep clean too. Another clever idea is to opt for corner WC or sink solutions to utilise the space. If you have no space for a towel rail how about choosing a sink that incorporates one underneath.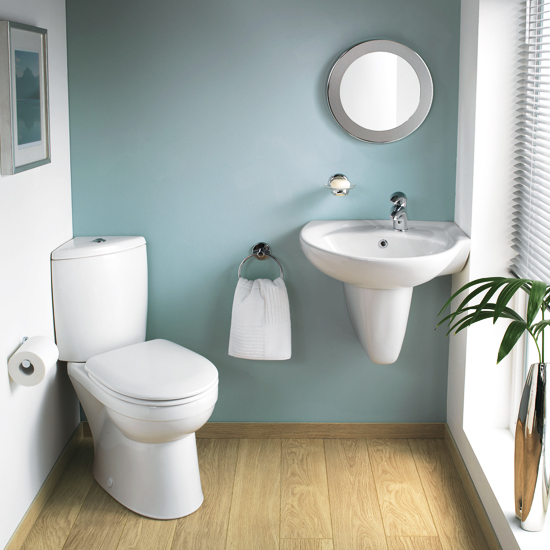 However if the minamilistic look isnt for you & you want plenty of storage then built in furniture designed especially to make the most of your space is the answer. Narrow cupboard spaces are great for stashing away spare toilet rolls or cleaning products to keep things clutter free & is also a great for hiding unsightly pipework too.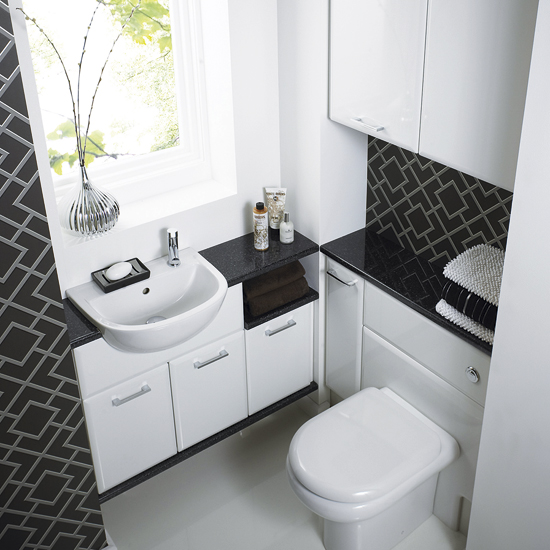 Make your small space chic & stylish for visitors with some funky tiles for the basin splash back. Mosiacs can be expensive when tiling a whole bathroom but make a real statement if used in a specific area. Wallpaper is a great alternative to tiling unlike the bathroom this space isnt likely to get steamed up so no worries about paper peeling from the walls. Choose stylish accessories like a mirror with lights or even a piece of artwork to jazz up the walls, or how about this quirky blind below to make a real focal point to your space.