Its so cold outside & quite honestly just as cold inside at my desk. I am sat in my little office wrapped in my scarf & I am able to see my breath. Cant be a good thing can it? The heating here needs to be sorted out pronto!!!.
I think tonight I will skip the training (well a girl needs the odd day off to rest her muscles & I have already topped my fastest 10K run time, done a spinning class, Body FX & an abs blaster session you know). So tonight I think curling up on the sofa with a glass of wine & my copy of Decorate Workshop. Its the worst kept secret by now that I love an open fireplace so here's a little inspiration that has by little heart a-pounding.....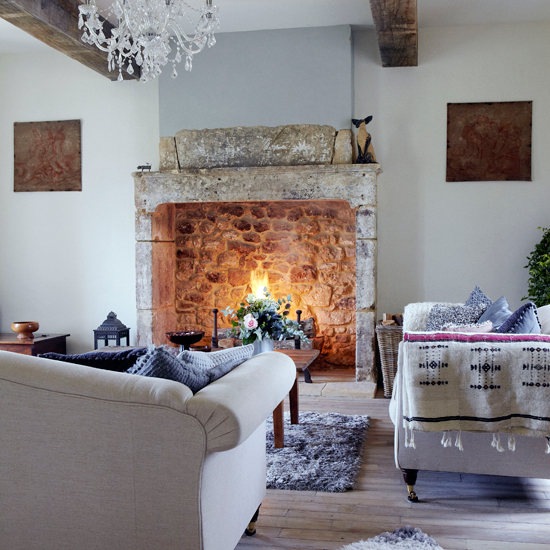 This beautiful stone open fireplace steals the limelight in this living room space as a stunning focal point to the room. The warm glow of the fire adds real comfort to an already calm & tranquil white colour scheme.