I am feeling inspired by textures & patterns today
(ok so I have sneaked in another little warming fire place image again I just couldn't resist).....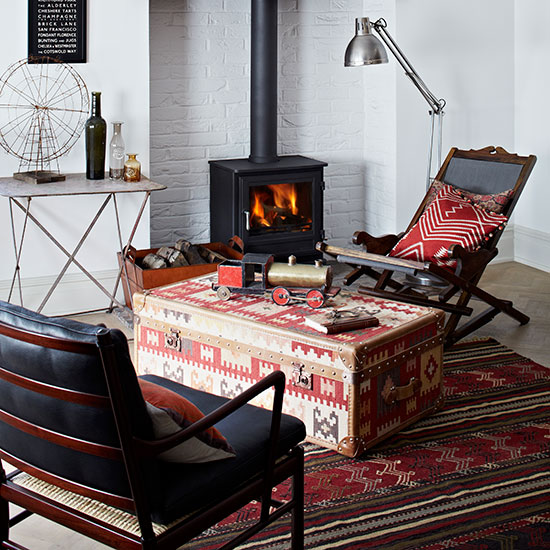 But its when the weather changes that textures especially start to really become the most important to me. Its the coziness of certain fabrics that we crave on a cold & dark evening. It all starts to become about cushions galore, as well as woollen rugs & throws.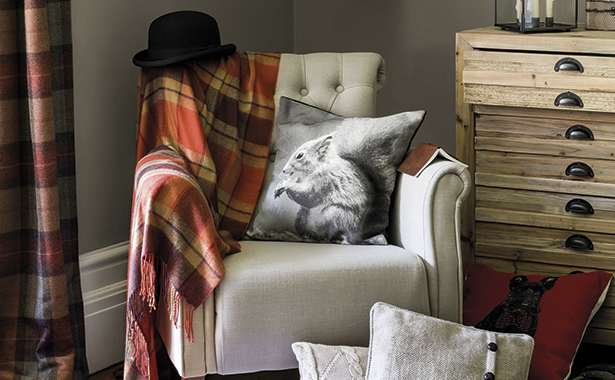 But this Autumn the trend has a woodland theme, maybe as we come in to these fall months where the leaves change into bright & beautiful colours we start to think a lot more about natural materials, rustic textures & earthy colours. From wooden vintage clocks to cushions printed with woodland animals we go back to our natures routes.