Make the most of your cloakroom space by creating an inviting space to your house guests. Just because its a small toilet area doesn't mean it doesn't deserve a little creativity & style.
I really love the flamingo wallpaper in this space it adds a little glamour don't you think. Unlike the bathroom it isn't exposed to moisture so wallpaper can work really well. The room is kept light & airy with pale flooring & white tiles.
The brick effect gives a more updated look.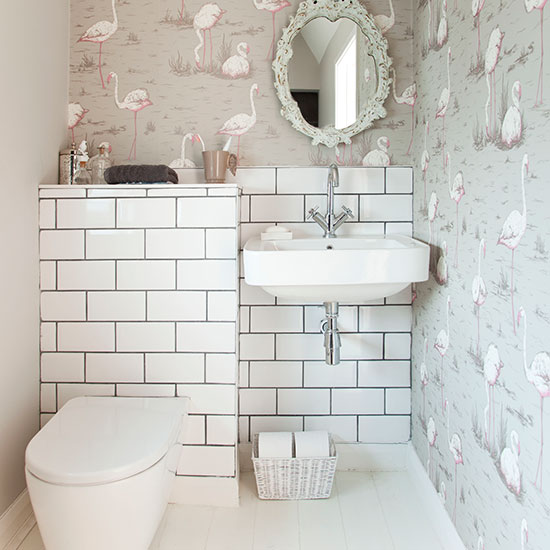 Choose a large wall mirror is another way of creating a sense of space as it reflects the light. Don't be afraid to go large in a small space it wont over bare in the space as much as you may think because of the light reflection & actually it will add a touch of glamour.