Staying with our vintage theme this week here we go with some vintage inspired bathroom style today.
What vintage bathroom would be complete without the classic roll-top bath. The vintage chair & towel rail display some very chinzy vintage florals & I love the bling chandelier.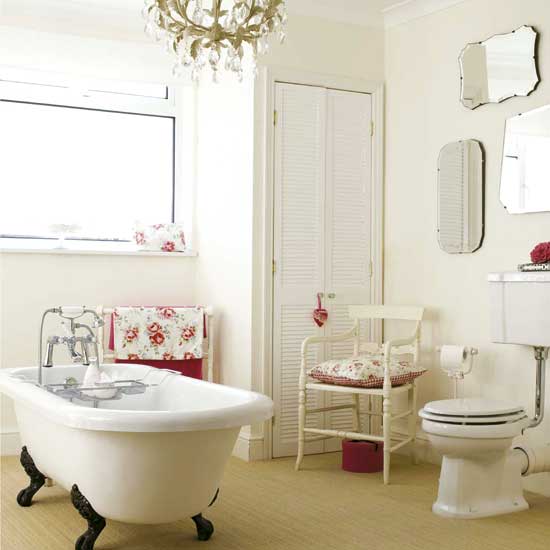 The clashes of both colour & pattern make for a very modern vintage style & check out the fabulous shower cubicle for a really modern tack on this style.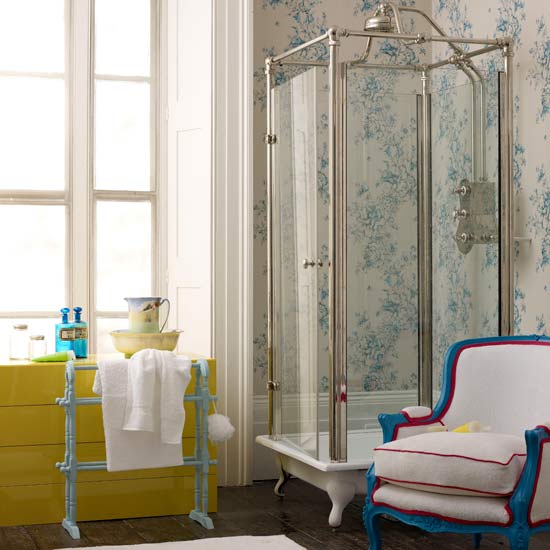 A vintage wooden cabinet makes a fantastic statement as both a display piece & storage unit. Its a really classic piece of furniture & it reminds me of the medicine cabinets from a 1950's hospital drama!! But the real focal point in this space has to be the amazing venetian mirror.