I have been pulling together a coastal themed bedroom & while sifting through images I came across
this rustic, coastal style bed & I love, love love it & the beautiful pastle pink & muted grey colour pallette.
I am a huge lover of coastal style as you know & these pretty tones make a refreshing change to the normal red, white & blue nautical style. This colour pallette is much softer & more relaxed & soothing. Its a quirky & very individual style that works very well & I would certainly file it in my scrapbook.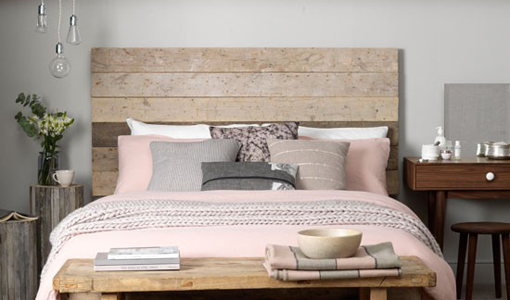 This soft coastal style also works well in this gorgeous living space too. I love the clever woodprint wallpaper it gives the space a very beach hut feel. Seeing these images has really drawn me too this colour pallette especially mixed with different textures as it has been here.