So we have had a little tease of sunshine this week
& I feel a sudden excitedment that spring is actually here. My other half has been busy in the garden &
finally its coming together (its now ready for the patio to be laid) so now my enthusiasm for a spot of gardening is back. Ill be honest gardening is not my fotay but seeing the garden come together sure makes me want to get out there & give it ago. We havent got the biggest garden space & it may be a litle while before we have our decking area as well but it has got me to thinking about doing some potted plants for the new patio area. Being quite new to this I have been browing for some inspiration & heres a little of my favourite ideas, I am loving the miss mash of pretty jugs.....
These steps are also a great idea for creating
a display of plants.....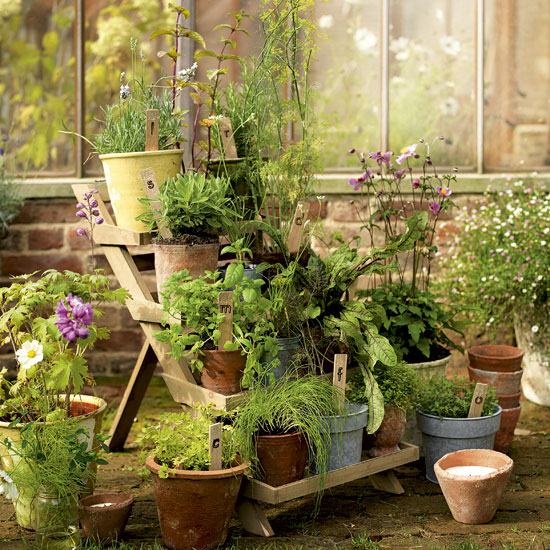 I also love these hanging buckets it will certainly jazz up some wall or fence space & I am loving the cute hanging votives I have a few of these boxed up they will look great mixed in with flower displays.....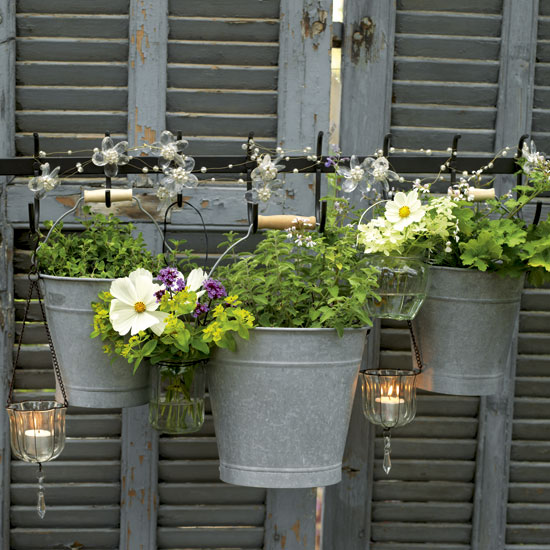 I also want to do some herb buckets so I have fresh ingredients for my cooking. I gave this ago for the first time last year with some mini window planters & want to do this again this year. A few assorted buckets like this is a great idea & will give me a little more space. I want to give some tomatoes ago too...