Todays house tour features a vintage home in which much of the furniture has been handmade from reclaimed materials. Painted white throughout it has a really tranquil & spacious feel. Its a beautifully designed home made home with some stunning features, lets take a look.....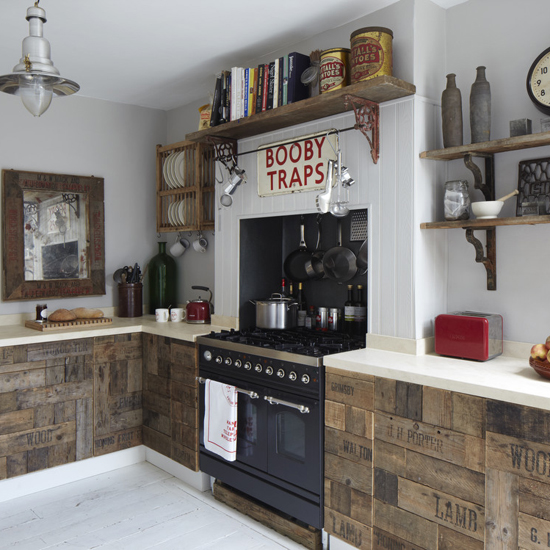 The industrial style kitchen/ diner was built by the owners by recylcing fruit crates for doors & planting them on basic carcasses.They have used reclaimed shelving instead of wall cupboards giving a very open, light filled space. Vintage accessories give this space some charm & I adore the grand father clock.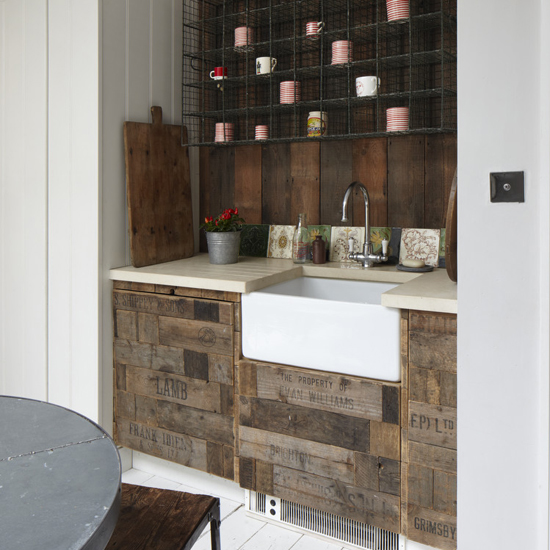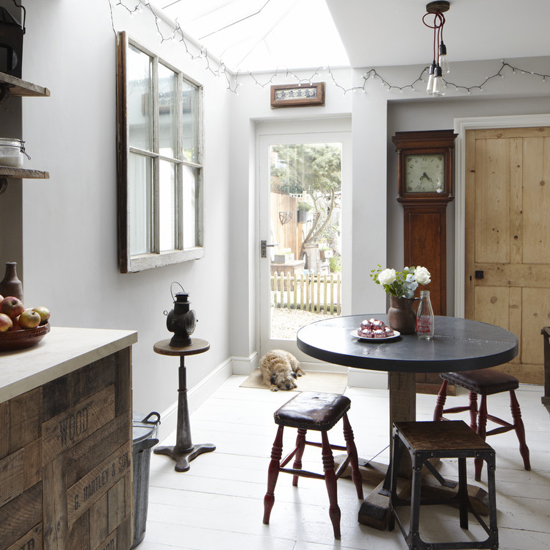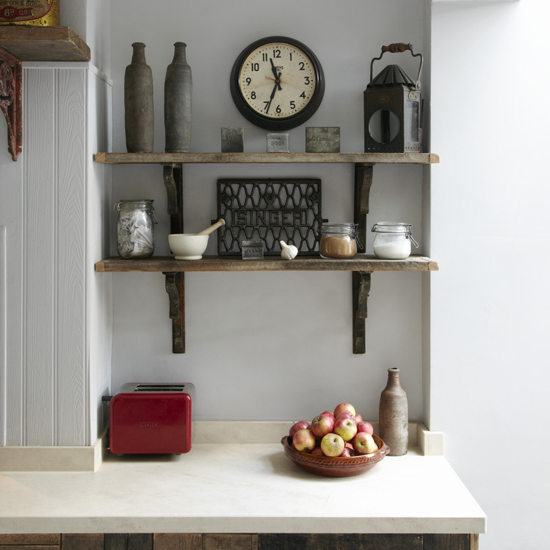 Underneath the stairs they have created a cubbyhole with built in drawers for storgae with a cushion over the top to create a cosy seating area too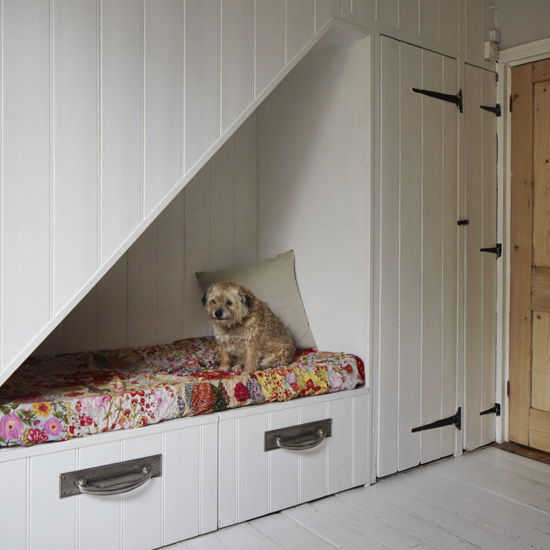 The sofa base is also made out of salvaged fruit crates like the ones used in the kitchen with some comfy cushions added on top. Other handmade pieces include the mirror frame which was created from a door frame. Reclaimed materials are a huge theme in theis beautiful handmade home.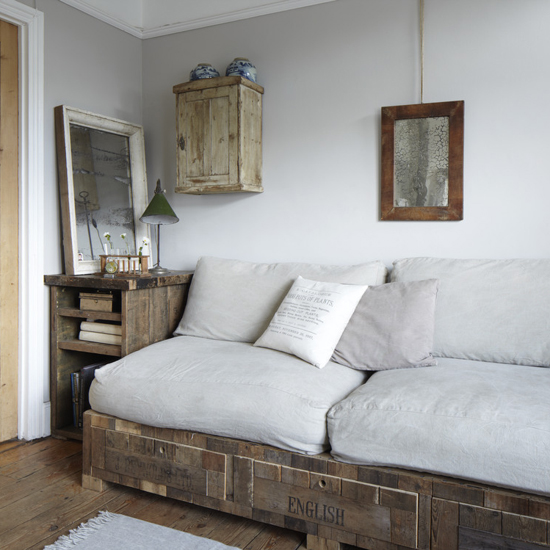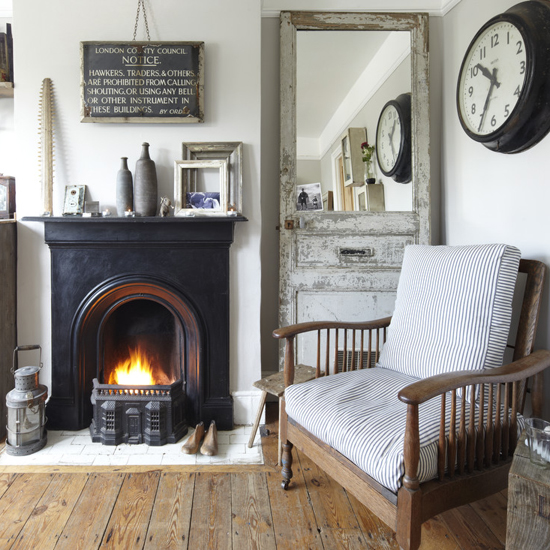 The main bedroom gets a splash of colour with a patchwork throw on the bed. This space features a vinatge suitcase & wall mounted antlers to give it some personality.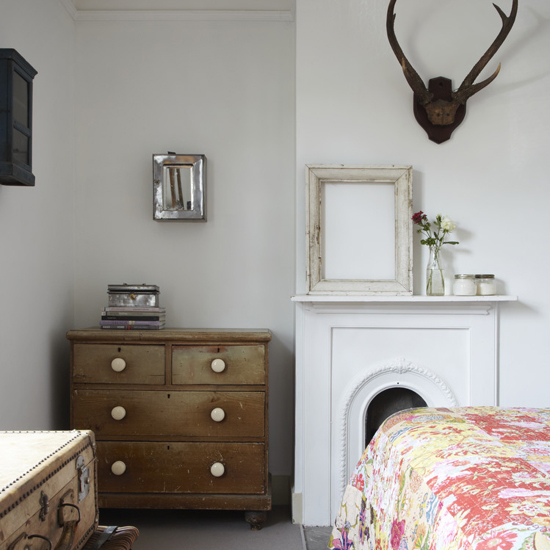 A little boys room is a claming & tranquil space with very subtle accents of blue. They have kept the origional fireplace as a feature to the room.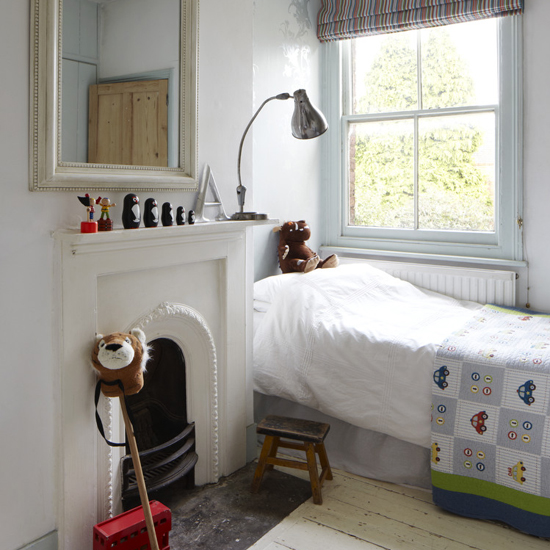 The bathroom space features a vanity unit beneath the basin built by the owners.
Painted like the rest of the house in a calming white pallette.