With the sun blazing all I can think of is alfresco dining & how I would love to link the kitchen/dining area of my home into the garden. In todays house tour this has been achieved perfectly with an open plan living dining room that opens out into the garden with bi-folding doors. Its certainly a space for entertaining over the summer.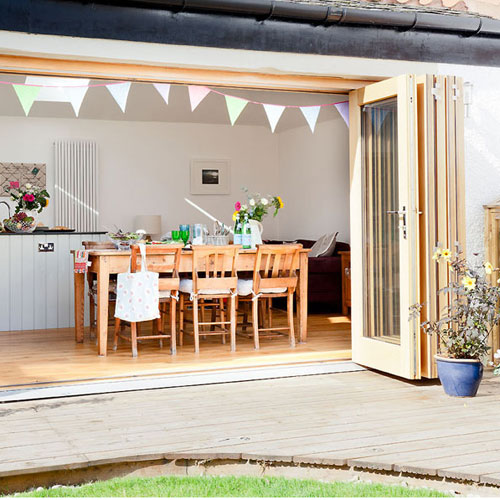 I am loving the on trend grey & white kitchen units with added pops of bright colours in the accessories.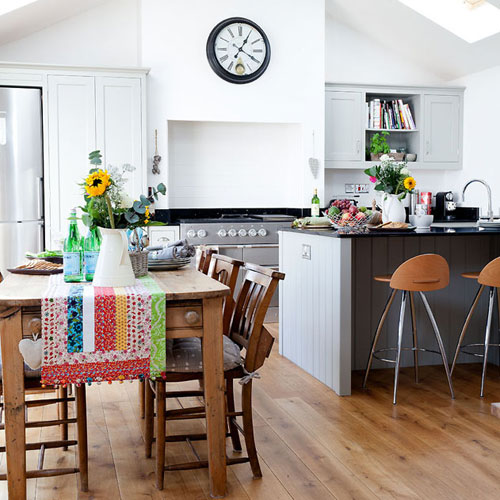 The living room is light & airy with a coastal vibe. I love a blue colour palate its so soothing.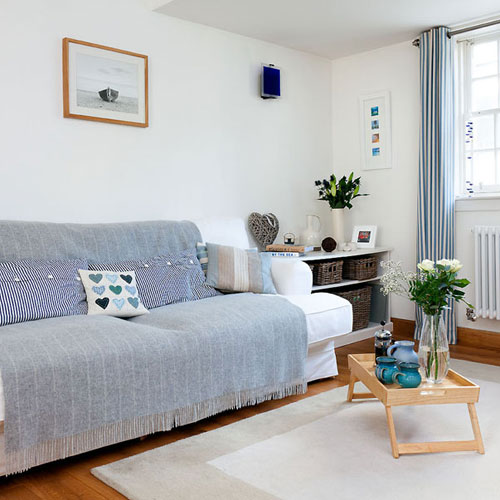 The cool blue theme is seen in the main bedroom too with darker shades adding some interest with cushions & a patchwork quilt.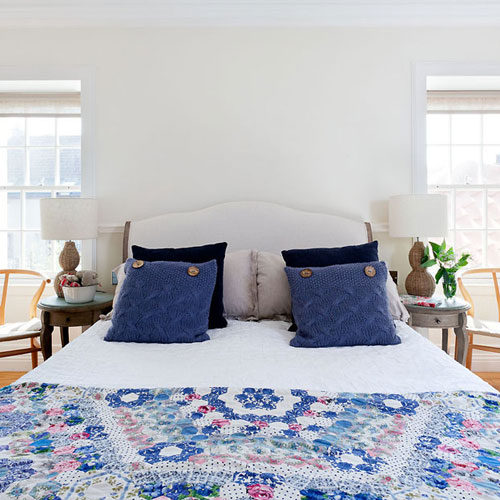 You certainly cant go wrong adding blue into a boys room can you. I love the bunting & photo frame collection that adds some bright colour to the scheme.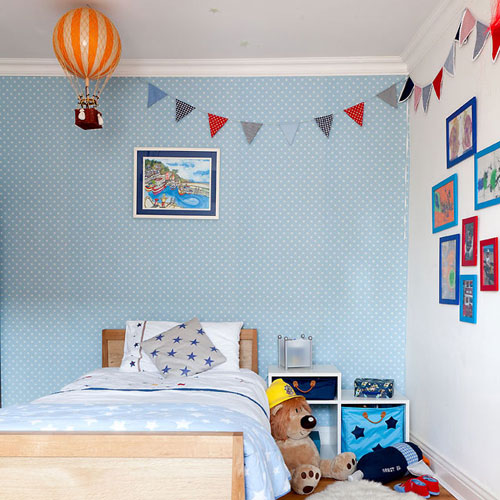 The bathroom has more of a neutral colour palette & has a very tranquil & relaxed vibe about it.