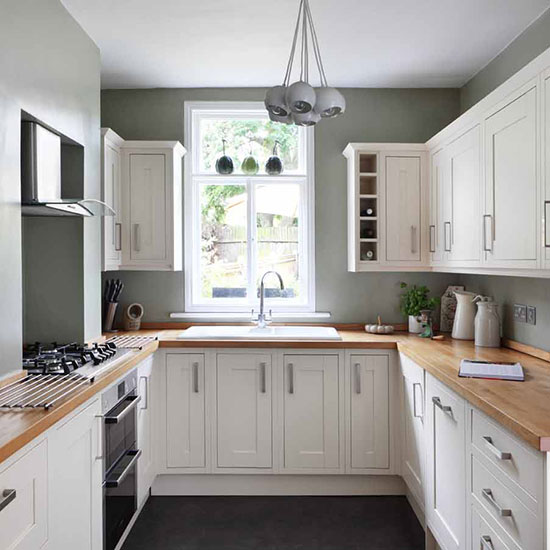 To avoid cluttered worktops design is as many cupboards into your space as you can & utilize these the best you can by making the most of what you have. In corners 900 x 900 wide base cupboards work best to make the most of your space, but if this isn't possible there are plenty of cleverly designed corner cupboards with pull out storage.
Use this magic corner to reach everything in a corner unit.
The central section here pulls out and the whole thing revolves inside the unit to

access the curved side sections
Maximize your storage in your tall units too with this space tower.
These tandom pull out larders are a great storage solution too.